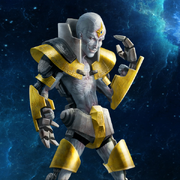 They define themselves as the Pure.
Once that the Albedonite and its effects were studied, they decided to build some esoskeletons to protect them from its radiations.
They're physical shape is very similar to the Vertu from Nolaos: the two main branches of their academies rely on mind control and telekinesis.